How to set your Mobile Data as Metered Connection in Windows 10
In this blog post, I will be teaching you how to set your mobile data as a metered connection in windows 10.
I have been using windows 10 for about 3 months now and I must say that besides the stomach churning instability of the early weeks, it's getting better with each update; oh and the guys over at @WindowsSupport twitter handle can be very helpful in case you serious help.
Well, I had read about the compulsory windows update in windows 10, but besides a rollback I did one time – which didn't help solve the issue I had, I don't think it had ever bothered me. Moreso, as I have unlimited wi-fi at home and at the office.
However, after I was involved in a car crash, the only means available for me to hit the 'net was my wife's mobile hotspot. After subscribing to a 2GB plan, I woke up to her yell that she had only 100MB left….after just 24hours and a few web pages. It immediately hit me that the culprit was the windows 10 auto-compulsory update.
I had seen the word "metered" while sauntering around the windows 10 UI some weeks back. Also, while trying my luck to see if I could temporarily deactivate windows update, I came across this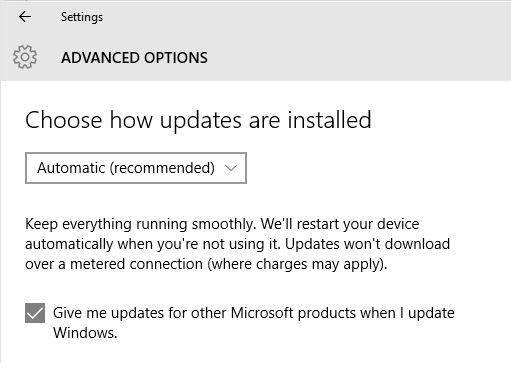 So, "Updates won't download over a metered connection"…that's it! I just had to figure out how to set my wife's mobile hotspot connection as a metered connection!
Here's how I set a Wireless Connection as a Metered Connection.
Click your wireless network icon

Make sure you are connected to the connection you want to set as metered, then right-click on the connection under network settings. Then click on 'Go to settings'
You will then need to click on 'Advanced Options'
Once in 'Advanced Options', you will then be able to set your connection as a metered connection and Windows 10 will suspend the download of all those hefty updates, saving you on precious mobile data
There you have it! Windows 10 Metered Connection.
Save a friend from the hassle, share this post now!