Corporate Affairs Commission (CAC) Ibadan has relocated
I had reason to visit the Corporate Affairs Commission here in Ibadan today to purchase some forms, but no one could immediately tell me where their office was. I turned to www.google.com for the answer and google did not fail to disappoint. Multiple sites had the information I needed – or did they?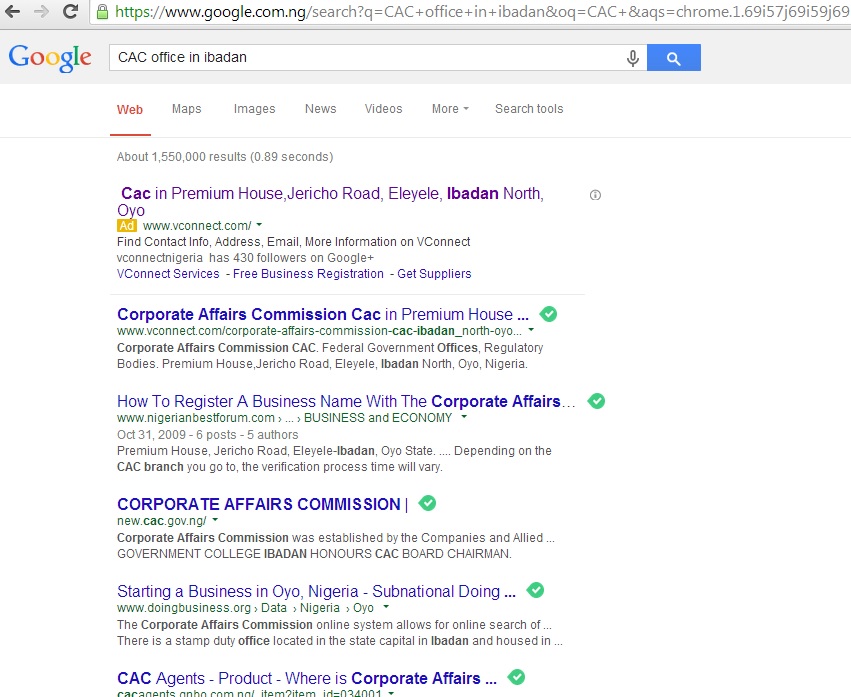 They actually have relocated from Premium House in Jerico and are now at CAC Building, Total Garden Roundabout, Ibadan.
I hope everyone updates this information, so people don't have to waste time searching for the right place.
If you have found this information helpful, don't hesitate to share.